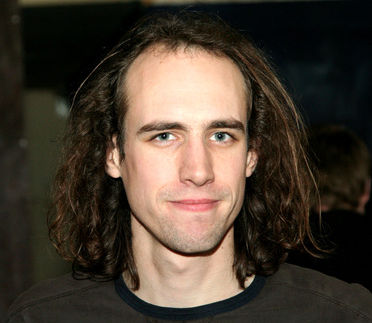 Hi, welcome to my site!
Let me tell you a little bit about myself. I am a 26 year old master student of Artificial Intelligence at the University of Groningen in The Netherlands. I like a lot of things, sometimes too many things. Including various subjects within AI (autonomous systems being the most prominent), I like reading books (all kinds of books, mostly fantasy and science fiction, but also other genres), I like to write stories (currently in the more fantasy-like area), I like watching and making movies, I like philosophy and biology, I like watching people (people are just so damn interesting), I'm a fair coder (mostly C++), I like hiking in rough countries, preferably Scotland. And there is much more.. I like to do different things once in a while, which means I'm usually doing to many things at the same time :). I'm also a hopeless romantic and I like cats, if you wanted to know that :).
Kim Harrison
Currently I'm very fond of
The Hollows
series books by Kim Harrison. It's beautifully written and the inter character relations are fantastic and brilliantly portrayed! I haven't loved a book so much as these, since I read
The Secret History
by
Donna Tartt
. I'm completely in love with the books!
RoboCup
The last three years I have participated in the World Championships of the RoboCup 3D Simulation League, together with my team
The Little Green Bats
. In 2007 we won second prize in the world championship in Atlanta and in 2008 we won third price in Suzhou China, also we won 1st place in the latin open 2007 and the german open 2008 and second place in the iran open of 2008! In 2008 I was in the Organizing Committee and this year I'm chair of the organizing committe for the 3D Simulation League in Graz and also in the organizing committee of the 3D Simulation league of this years german open, together with a friend.
Wicca
I'm sort of into Wicca, I've read a lot of books about it and I find it very interesting. I really agree with the ideas portrayed in Wicca, but I'm not a Witch yet. But who knows if life leads me there still. If you are interested, try reading a book about Wicca, called: WICCA A Guide For The Solitary Practitioner by Scott Cunningham. It's almost scary how much wicca fits me. I've been doing a lot of the wicca stuff without thinking about it, on my own, for a long time. Some things all my life! And nobody ever told me about it before I started reading this book.. It is almost scary!
Ireland
Last year I organized a 10 day trip to Ireland, together with four others, for the student union of AI here in Groningen. It was great! Ireland is a beautiful countrty and we had a lot of fun! I also bought about 10 books in a great cheap bookshop in Dublin..
America
Last year I also went to the States for 10 days, just for fun. A friend was doing his matsers project there. First two days to New York (a city that I love!) and then a week traveling around with a few friends. If you ever find you self in NY, check out the East Village. It's a place with extremely interesting people and cool shops and great restaurants. It has the best atmosphere and the most inspiring people you'll find anywhere!